Hotels in Jodhpur Back
Hotel Ajit Bhawan Palace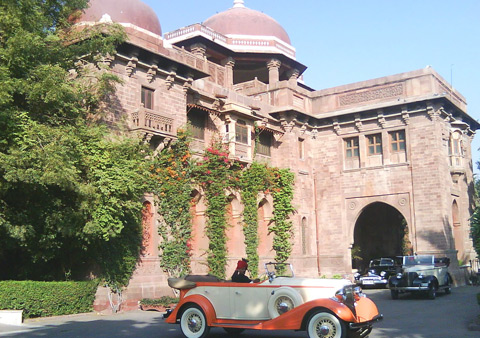 Welcome to the Adobe of Angels. Hotel Gwalior Regency is still, unabashedly, the most refined statement to grace Gwalior. For the Jet-setting, Globetrotter Business Traveler or the Myth clad, Moon watching Tourist, it is the ultimate assurance of the freedom to do what one desires.

Minus the compulsion to bother about the routine peripheral arrangements. Be it a banquet, Conference, Travel Assistance, Multimode Global Communications, Currency Exchange or anything under the sun. For the matter, anything over it too!

Accommodation : Equipped with 51 elegantly appointed rooms, including 6 Executive and 7 spoilingly style suites, at, Gwalior Regency offers a unique experience in relaxation and leisure to our guests, we believe in a Total Hotel. A Concept, which provide for a comprehensive set up of services at the back and call of a guest. So much so, that when a guest steps out, he does with not only the satisfaction of well concluded business trip but also the feeling of a soul rejuvenated.