Mercedes Benz S-Class Back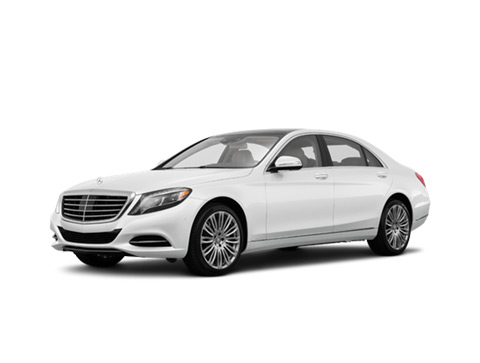 Manufacturer - Mercedes
Engine
Number of cylinders : 6
Bore and Stroke (in mm.) - 89.9 x 84.0
Displacement (cm3) 3199
Max. Power 165 Kw / 224 Hp @ 5750 rpm
Max. Torque 315 Nm @ 3000 - 4800 rpm
Dimensions
Length - 5158 mm
Width - 1855 mm
Height - 1444 mm
Weight - 2330 kg
Sitting Capacity - 5, Luxrious Seat
Air - Condition/Heating
Mercedes-Benz India Limited (MBIL) is a joint venture between DBAG (86%) and Telco (14%). MBIL was among the first Auto joint ventures formed in India. When the S320 was launched in India three years ago we had fallen for its radical air suspension, creamy V6 and luxury liner comfort. The revised S350 with its larger capacity engine and subtle revisions is better. But can it still hang on to the title of the best car in the world?

"The S-class embodies everything you could possibly desire."

Imagine the QE2, vast and luxurious, gliding over the seas, scattering lesser craft as it passes. Then, imagine the Mercedes-Benz S350L, and the impression is much the same, of a splendid behemoth, far ahead of anything else in its class, a single journey in which makes you feel immeasurably rich. M-B's limousine is, by popular vote, the best car in the world, and now it has been refined further. The S350L replaces the S320L, adding a bigger engine, a revised interior and a few cosmetic tweaks, and attempts to stamp its authority even more firmly as the luxury saloon to have. Anywhere.

The S320 we tested a couple of years ago was no slouch and the 350 is even quicker but marginally so. Zero to 100kph is despatched in an impressive (remember the 1.8-ton kerb weight) 9.56 seconds with 150 attained in 19.64 seconds. Also, notice that the 350 will motor you from 100 to 150kph in a scant 10.08 seconds. Floor the long travel accelerator and the big S-class feels like a 747-400 with all four Pratt & Whitneys on full shove - smooth, strong, sustained acceleration that doesn't peter out even after you've crossed the 200kph mark.

There are no carefully balanced compromises in the S-class - everything that you could desire has been fitted in, not a single corner has been cut in the quest for the ultimate limousine. And that's why the S350L is still the best luxury car in the world.